Model NO.:
Q235B+304, Q245R+316L, Q345B+316L, Q345R+310S
Special Use:
Cutting Tools, Measuring Tools, Cutters in Common Steel, High-strength Steel Plate, Wear Resistant Steel, Silicon Steel
Trademark:
TISCO, LISCO, ZPSS, KRUPP
Transport Package:
as Customer′s Requirement
Specification:
Thickness 0.5 to 60mm
Specification:
  Thickness: 0.5mm-60mm
  Size: 1220mm*6000mm
           1250mm*2500mm/4000mm
           1500mm*4000mm/6000mm/8000mm 
           1800mm*4000mm/6000mm/8000mm
           2000mm*4000mm/6000mm/8000mm
Introduction:
Clad steel plate is a composite steel plate made by bonding stainless steel plate, etc. (cladding material) to either or both sides of a carbon steel or low alloy steel plate (base metal). Therefore, clad steel plate has not only sufficient strength required of structural materials (base metal) but other functions including resistance to heat and corrosion (cladding material) and is lower in cost than similar products made entirely of the cladding material. Consequently, clad steel plate is used in a variety of industrial fields including shipbuilding, construction and manufacturing of various tanks.
Available Products:
(1)Applicable standards for clad steel plate
The following standards are applicable as a rule.
JIS G 3601 "Stainless clad steels" JIS G 3602 "Nickel and nickel alloy clad steels" JIS G 3603 "Titanium Clad steels" ASTM A263 ASME SA-263 "Standard Specification for Stainless Chromium Steel-Clad Plate" "STANDARD SPECIFICATION FOR STAINLESS CHROMIUM STEELCLAD PLATE" ASTM A264 ASME SA-264 "Standard Specification for Stainless Chromium-Nickel Steel-Clad Plate" "STANDARD SPECIFICATION FOR STAINLESS CHROMIUM-NICKEL STEEL-CLAD PLATE" ASTM A265 ASME SA-265 "Standard Specification for Nickel and Nickel-Base Alloy-Clad Steel Plate" "STANDARD SPECIFICATION FOR NICKEL AND NICKEL-BASE ALLOYCLAD STEEL PLATE"
(2) Base metal
JIS G 3101 Rolled steels for general structure SS400
G 3106 Rolled steels for welded structure SM400, 490, etc.
G 3103 Carbon Steel and Molybdenum Alloy Steel Plates for Boilers and Other Pressure Vessels SB410
G 3115 Steel plates for pressure vessels for intermediate temperature service SPV235, 315, 355
G 3118 Carbon steel plates for pressure vessels for intermediate and moderate temperature service SGV410, 450, 480
G 4109 Chromium-molybdenum alloy steel plates for boilers and pressure vessels SCMV2, 3, 4
ASTM / ASME
Pressure vessel use carbon steel plate A516, A285, SA-516, SA-285, etc. Pressure vessel use low-alloy steel plate A387, SA-387, etc Structural carbon steel plate A36, A283, etc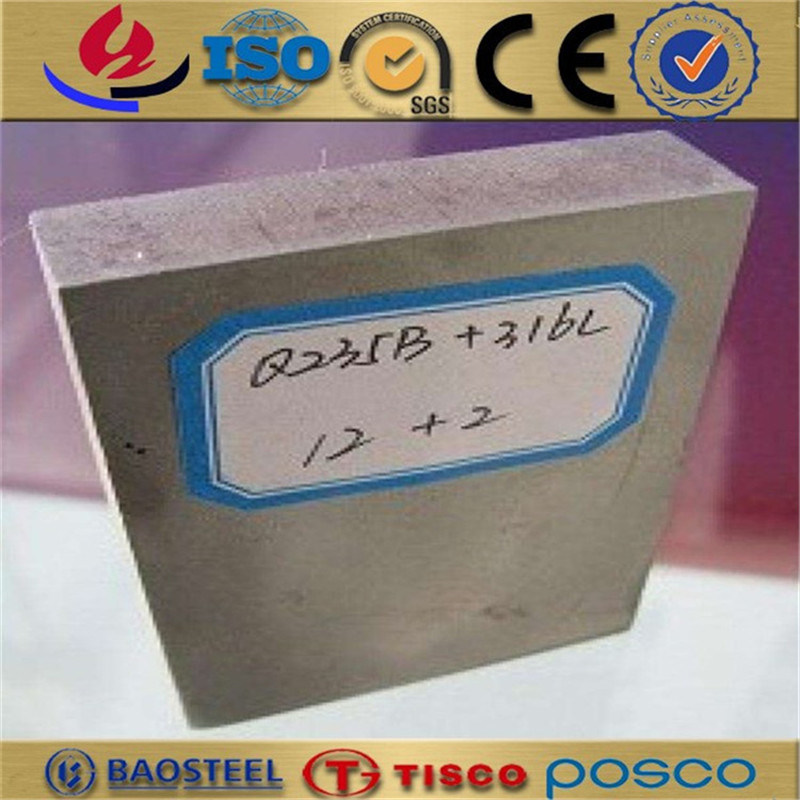 Crude Brick Texture PU Sandwich Panels
Crude Brick Texture PU Sandwich Panels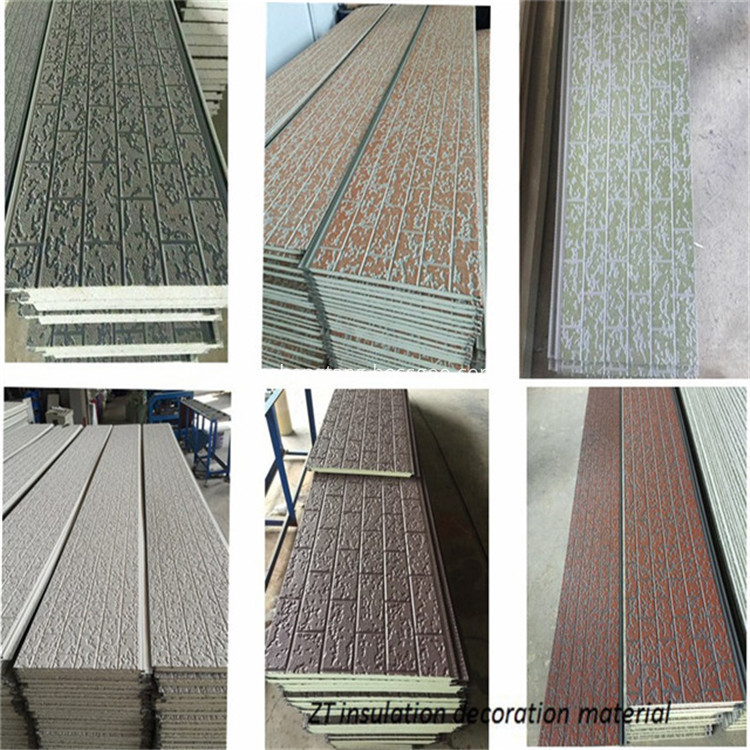 Rich selection of textures and colors meet different decoration requirements, giving the city and the buildings a new look.
The PU foam is the most advanced and eco-friendly insulation material in the world. With the help of the back aluminum foil, the thermal preservation effect achieves the best.
The unique structure prevents the heat loss in winter. Meanwhile it reduces the heat of the summer sunshine.
Aceta paintcoat and flurocarbon paint of weather resistance performance are applied on surface of wall panel. It is reserved with superior self-cleaning, weather resistance, corrosion resistance and acid& alkali resistance performance.
Light weight with 3.7Kgs/m2 makes the installation easy.
The installation process is clean and tidy without any noise and dust, construction waste.
Different selections of accessories meet different effects.
High quality and stable performance: Manufactured in CNC automation production line, the product pass rate can reach 99.9% with stable chemical structure and physical structure.

Exterior Wall Panels,Insulation Metal Boards,Decorative Embossed Sandwich Panels,Crude Brick Texture Pu Sandwich Panels
Jinan Zhengtang Insulation Decoration Material Co.Ltd , https://www.ztwallsiding.com