The designer reminded us that we must choose the furniture before decorating the house, and we must not reverse the order. Because different furniture represents different design styles, choosing the furniture you like is also the positioning decoration style. In the actual choice, various styles of furniture are often confused by consumers, then let's take a look at the characteristics of European furniture.
European-style furniture has a distinct "era of the times" and "art temperament". Its main features are complex lines, overlapping layers, and emphasis on engraving. Many representative European-style furniture are known for their complex and exquisite carving patterns, and some "New Classical Furniture" are more crisp on the line, and the texture of the furniture is presented by intarsia. European-style furniture relies heavily on strong color decoration, mainly in gold, with gold and gold foil to present the aesthetic standard of noble atmosphere. European-style furniture shows the elegance of European aristocratic life, so the rich and colorful decoration and gold and silver atmosphere is very strong.
European furniture generally refers to European classical furniture or European neoclassical furniture. European classical furniture used to be dedicated to European aristocrats. The products are high-grade, elegant and elegant, and have become a classic.
European-style furniture has a wide variety of materials, such as crab hibiscus, oak, walnut, mahogany and other materials. In the furniture market, there are not many real European furniture. A large number of domestic brands use solid wood frames, plus MDF, precious wood veneer or mold-making. The same is true of Da Vinci furniture exposed some time ago. This kind of European-style furniture can't be called European furniture in the true sense. It has its shape and no quality.
Real European furniture, such as the British European furniture brand Setviona emphasizes the overall decorative effect, completely made of pure solid wood, whether it is the back panel of the cabinet, the side panel, the drawer board, or even the guide rails of the drawer are made of pure solid wood. It is a European-style furniture brand that is made of pure solid wood without any artificial boards or other miscellaneous wood. These furniture are refined and engraved, the surface is very elegant and noble, full of artistic charm, as mellow as poetry, as beautiful as art.
European furniture can be divided into three types according to different styles and details: European classical furniture, European neo-classical furniture, European pastoral furniture, and simple European furniture.
European classical furniture
As an important home genre, the European classic style continues the characteristics of the royal aristocratic furniture from the 17th to the 19th century. It strives for excellence in every detail, pursues luxury and elegance in a solemn style, and integrates with modern design techniques to be closer to practicality. It reveals the historical traces of European tradition and profound cultural heritage.
European style furniture can be said to be a popular style of furniture. In European furniture, because of the nostalgic complex of Europe and the romance of ancient Rome, Roman furniture occupies an important position in European furniture.
The style of Romanesque furniture is actually derived from Romanesque architecture. The main symbol is the use of Romanesque architectural arcades as furniture construction and decoration techniques. The furniture is bulky and formally restrained, and more of the car is used. Surface construction, some people think this is the basis of the later Windsor chair. The panels are embossed and embossed with geometric motifs, woven patterns, rolled grass, crosses, Christ, angels and lions.
The cabinet was an important type of furniture at that time. It was small in size and had a pointed top at the top. The corners were mostly reinforced with metal pieces or iron sheets, and at the same time it played a decorative role. This can be said that the future furniture decoration has opened up new methods. Especially for bronze forging and surface gold plating technology. In modern furniture, some metal parts also have the dual function of function and decoration.
However, this style was gradually replaced by Gothic style in the middle of the 12th century.
Here is a recommended European classic style furniture:
Sabor European classical wooden sofa
European neoclassical furniture
European neo-classical furniture abandons the complexity of the texture and decoration, simplifying the line. Combining the classical style with the individual's unique style and modern spirit, the classical furniture presents a colorful face. Although it has classical curves and curved surfaces, it lacks classical carving and uses the straight lines of modern furniture. White, coffee, yellow, and blush are the main colors commonly seen in European style. A small amount of white color makes the color look bright and generous, making the whole space open and tolerant.
Here is a recommended European neoclassical furniture:
Lafide Fort European neoclassical solid wood dining table
European garden furniture
European-style garden furniture abandons the brilliance and complexity of Baroque and Rococo styles, emphasizing the unique cultural connotation of Europe as a whole, focusing on simple, clear lines and elegant and decent decoration, coupled with the influence of traditional handicrafts, using modern advanced technology. Make European-style garden furniture look more elegant, elegant and distinguished. European pastoral furniture pays attention to details, and there are hundreds of styles in a small handle. Moreover, the European pastoral furniture painting process is complicated, and the processing in some details is very different from other furniture, and the resulting texture pattern is stable and delicate. In modern cities, European-style garden furniture may not represent the true rural or pastoral, it is more like an experience of people advocating nature, so that people's body and mind can relax and stretch. It is like breathing the breath of nature.
Here is a recommended European garden furniture for everyone:
Golden Oak Bay European pastoral solid wood bedroom furniture
Simple European furniture
Also known as Jane European style furniture, European minimalist style furniture is the same as European classical style furniture, and has the same effect as American style home. On the basis of the tradition, it is more about the comfort and practicality of furniture. It abandons the complexity of classical furniture, more uses simple lines, and natural solid wood lines, but without losing elegance and elegance. Achieve a simple but not simple design style.
Here is a simple European furniture for everyone:
Hanqi modern glass European style simple living room furniture combination
Chengdu GO Jiaju editorial report
Ibuprofen Basic information
Mol File: 15687-27-1.mol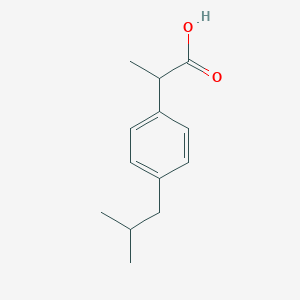 Ibuprofen Chemical Properties
Melting point:
77-78 °C(lit.)
Boiling point:
157 °C (4 mmHg)
Density:
1.0364 (rough estimate)
Storage temp.:
-20℃ Freezer
Solubility:
Practically insoluble in water, freely soluble in acetone, in methanol and in methylene chloride. It dissolves in dilute solutions of alkali hydroxides and carbonates.
Form: Crystalline Powder
Color:
white to off-white
Water Solubility:
insoluble
Stability:
Stable. Combustible. Incompatible with strong oxidizing agents.
ibuprofen structure,ibuprofen syrup,ibuprofen 400 mg tablet,ibuprofen medicine,ibuprofen dose for children,ibuprofen synthesis
Jinan Forever Chemical Co., Ltd. , https://www.jinanforever.com