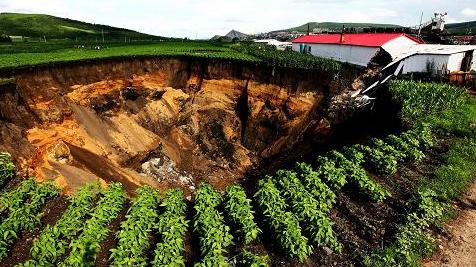 In order to strengthen and standardize coal mine geological work, improve coal mine safety and high-efficiency mining geological protection capabilities, and effectively prevent coal mine accidents, on March 4th, the accident investigation division of the State Coal Mine Safety Supervision Bureau organized relevant experts to "mine geological regulations" (for trial) ([ 84] Coal Mining Word No. 607 was revised and the revised name was "Coal Mine Geological Regulations" (Draft for Soliciting Opinions).
The "Coal Mine Geological Regulations" is applicable to the coal mine geological work of coal mine enterprises (mines) and relevant units. The geological work of coal mines refers to all the geological work from the beginning of the basic construction of coal mines until the closure of pits. Coal mine geology work should adhere to the principles of "integrated exploration, forecasting, and ensuring safety".
The "Coal Mine Geological Regulations" is divided into nine chapters, which are General Principles, Coal Mine Geological Basic Data and Type Classification, Coal Mine Geological Supplementary Survey and Exploration, Coal Mine Geological Observation and Comprehensive Analysis, Geological Work during the Construction Period, and Geological Work in the Coal Mine Production Phase. Geological work of coal mine closed pits, coal mine geological informatization and annexation.
According to the "Procedures", there are four main tasks for coal mine geological work: First, study the coal strata, geological structure, coal seam, coal quality, gas, hydrogeology, coal seam roof and bottom, collapse columns, ground temperature, ground stress and slope stability. Such as geological characteristics and changes in the law, in advance to identify the various factors that affect the safety of coal mine production, and do a good job in the corresponding forecast and forecast work. The second is to carry out geological supplementary surveys and explorations, geological observations, data compilation and comprehensive analysis, to provide the geological data needed for the various phases of coal production and construction, and to solve various geological problems in the safety production of coal mines. The third is to calculate and verify coal mine coal resources/reserves, coal seam methane (CBM) resources/reserves, and grasp the dynamic status of resources/reserves, so as to provide a reliable basis for the rational arrangement of production. The fourth is to investigate and study the occurrence and mining and utilization value of coal-bearing strata in coal mines.
The "Coal Mine Geological Regulations" also pointed out that the chief engineer (technical person in charge) of a coal mine enterprise (mine) is specifically responsible for the organization and implementation of coal mine geological work and technical management. Coal mining enterprises (mines) shall establish geological surveying departments, equipped with the necessary geological and related professional and technical personnel and equipment, and establish and improve various rules and regulations for coal mine geological work. The type of coal mine geology is complex or extremely complex, and it should also be equipped with the Deputy Chief Engineer of Geology. The person in charge of the geotechnical survey department and the deputy chief geotechnical engineer shall be served by geological professional technicians. Coal mining enterprises (mines) shall regularly carry out continuing education and business training for geological and technical personnel, and continuously improve the quality of coal mine geological work. Coal mining enterprises (mines) should actively adopt new theories, new technologies, new methods and new equipment, earnestly carry out coal mine geology research and continuously improve the technical level of coal mine geological work.
Specifications

Here are all METABO power tools and the designated carbon brushes,motor brushes, electric brushes, motor brushes, electric motor brushes or simply brushes.
For each power tool, there are usually two carbon brushes to choose from: With automatic stop and without automatic stop. Carbon brushes with automatic stop have a spring through the length of the carbon brush. When the carbon brush wears out, the spring gets released, the current to the carbon brush gets interrupted and your power tools switches off at once. The advantage: No additional wear and tear to your power tool. Carbon brushes without automatic stop do not stop functioning at once, but performance of your power tool will detoriate rapidly. Although handy as a warning sign, this usually isn't very beneficial to your power tool.
If you can't find your METABO power tool here, please contact us: Most likely we can help!
Metabo Carbon Brush Set,Metabo Carbon Brush,Metabo Generator Carbon Brush,Metabo Power Tools Carbon Brush,Metabo Tools Carbon Brushes
Haimen Hailing Carbon Industry Co., Ltd. , http://www.carbonbrush-hl.com