Adhering to the business philosophy of "customer first, service first, quality excellence, hard work and dedication", Wuyuan adheres to the principles of honesty, pragmatism and innovation, and provides customers with full-time professional technical support and services before, during and after sales. .
Our pre-sale, in-sale, and after-sale technical support and services include :
â—† Detailed analysis of your raw water quality, water consumption, to provide you with the best design.
â—† Help you determine the product's requirements for water hardness, conductivity, and electrical resistivity to ensure smooth production.
â—† State-of-the-art process, equipment and control technology for maximum productivity.
â—† Design and recommend the water treatment system that best suits your needs, based on your conditions, including the budget and space requirements of your project.
â—† Choose from advanced processes, equipment and control systems to provide you with the most cost-effective water treatment system.
â—† According to your needs, we also recommend the use of water recycling, recycling systems and wastewater neutralization treatment to reduce water waste and improve economic efficiency.
â—† We are fully responsible for the installation, commissioning and water quality testing of the equipment.
â—† We will provide detailed operation manuals to fully train operators and maintenance personnel.
â—† We regularly analyze the data about the operation of the equipment and return to and assess the health of the system.
â—† We will continue to innovate water treatment equipment products and services to meet the needs of customers for all living and production water needs.
â—† We have sufficient stock to provide you with spare parts quickly and efficiently.
â—† The entire water treatment system is guaranteed for one year and is maintained for life; the following conditions are not covered by the warranty: equipment consumables, man-made damage and others such as Product failure or damage caused by force majeure such as natural disasters (such as earthquakes, fires, etc.);
Establish a service card, regular telephone call back and free on-site maintenance services, and provide you with comprehensive technical advice and services;
After receiving your request for repair, Wuyuan will contact you within 4 hours. In the provincial city, the service personnel of the designated maintenance organization will meet the fault within 12 hours.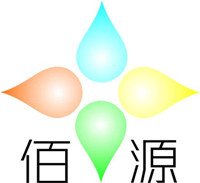 Tree Pool Cover, also known as tree protection board, tree fence, etc., Its main role is to suppress the dust, prevent the destruction of human factors on the roots and to protect the appearance of the city's appearance. It has a wide variety of types, including fiberglass grille type, wrought iron type, mold custom type, galvanized type, and steel grille type. Tree pool cover belongs to the plat Steel Grating which can be made to various kinds.
The following types of products can be produced in our factory: Steel grate board tree guard, steel grill tree guard board, grille board tree guard board, steel lattice board guard tree board, steel grating board tree pool cover plate, steel grille Tree pool cover, grate plate tree pool cover, steel grating tree pool cover, steel grating plate tree fence, steel grille tree fence, grating plate tree fence, steel grating tree fence, galvanized steel grid tree pool rake, galvanized steel grille tree pool rake, galvanized grille panel tree pool rake, Galvanized Steel Grating tree pool rake, galvanized steel grid plate tree guard, galvanized steel grille tree care Boards, galvanized grille panels, galvanized steel panels, galvanized steel grilles, tree pool cover, galvanized steel grille tree cover, galvanized grille tree pool cover , galvanized steel grating tree pool cover, galvanized steel grating board tree fence, galvanized steel grating tree fence, galvanized grating board tree fence, galvanized steel grating tree fence, galvanized tree pool rake, Galvanized tree guard, galvanized tree cover, galvanized tree fence, and more.
Tree pool rakes, tree guards, tree pool covers, tree fences and other production standards:
Flat steel and twist steel Q235/201/304/316, etc., the surface of hot-dip galvanizing or stainless steel polishing

"Steel grid plate" in accordance with YB/T4001.1-2007 production, "hot rooled flat steel" in accordance with the standard GB404-88 standard production, "hot dip galvanized" in accordance with GB/T13912-2002 standard operation

The current industry's most advanced machine pressure welding process (pressure welding type).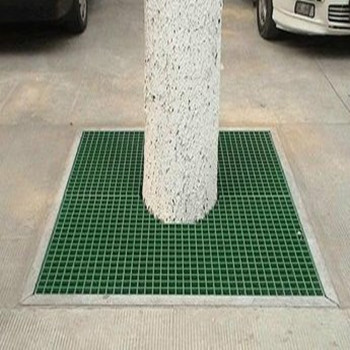 Tree Pool Cover
Galvanized Tree Pool Cover, Painted Tree Pool Cover, Stainless Tree Pool Cover
Hebei Zhenxing Jinyuan Wire Mesh Group Co.,Ltd , http://www.zxsteelgrating.com